Je reçois depuis peu une newsletter de New York Art et comme il y a de belles œuvres à chaque fois, je les poste ici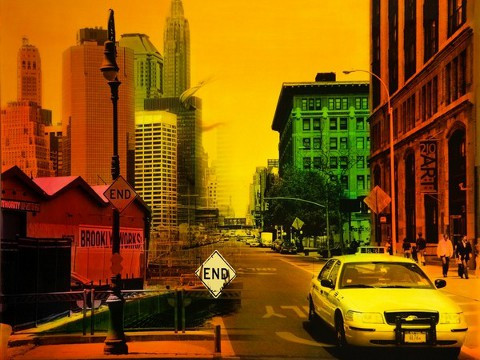 Two Fairs Artists Won't Want To Miss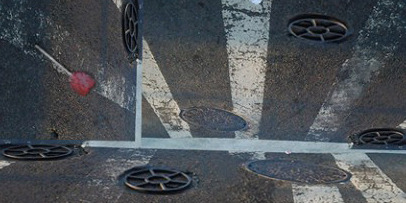 You Will Never Walk Alone Again
Radiator Gallery
10-61 Jackson Avenue, 3rd Floor
Long Island City
November 16 - December 16, 2012
Reception: Friday, November 16, 6 - 9 PM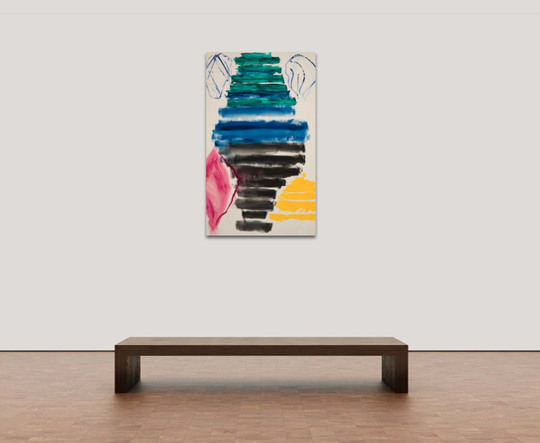 The Magic Flute
"The Magic Flute" A group painting exhibition
Golden Gallery, Inc.
120 Elizabeth Street - 
Lower East Side

November 9 - December 22, 2012 

Reception: Friday, November 16, 6 - 8 PM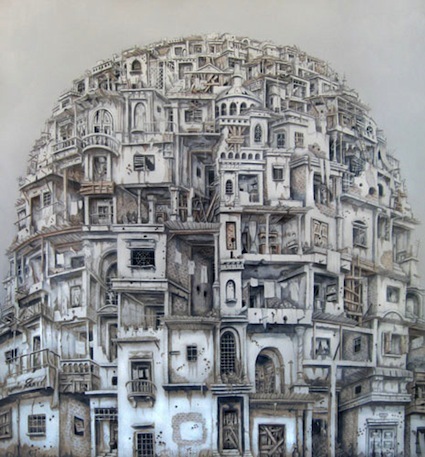 Alexis Duque
Get Your Art Seen In NYC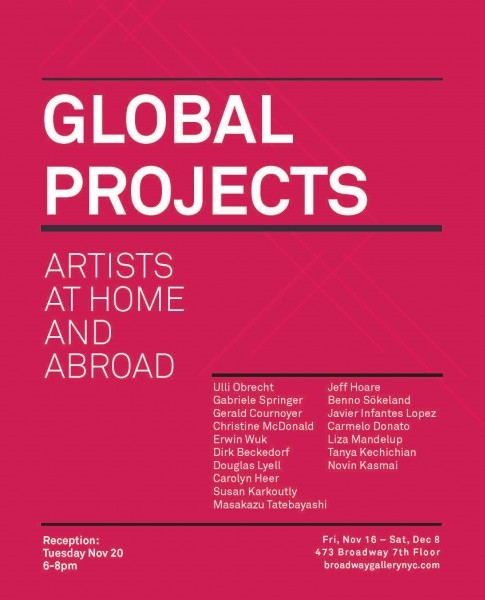 Big Group Show on Broadway
November Global Projects: Artists at Home and Abroad
Broadway Gallery
473 Broadway, 7th Floor, New York
November 16 - December 8, 2012
Reception: Tuesday, November 20, 6-8 PM
Globalization creates unexpected relationships and contrasts in contemporary art. This series focuses on the significance of exhibiting a variety of works in a pluralistic art world. Inspired by salon-style hanging, most commonly attributed to the Salon de Paris held during the 18th and 19th centuries; Broadway Gallery NYC continues this legacy with a contemporary and fresh outlook. Following a trend of previous exhibitions at Broadway Gallery NYC, this show pays tribute to the format of a salon hanging. It is a tradition that awakens contemporary culture to a dynamic collective consciousness.
Featuring: Ulli Obrecht, Gabriele Springer, Gerald Cournoyer, Christine McDonald, Erwin Wuk, Douglas Lyell, Carolyn Heer, Masakazu Tatebayashi, Susan Karkoutly, Jeff Hoare, Claudia Unterleitner, Benno Sökeland, Javier Infantes Lopez, Carmelo Donato, Liza Mandelup, Tanya Kechichian, Novin Kasmai, and Maxine Nienow.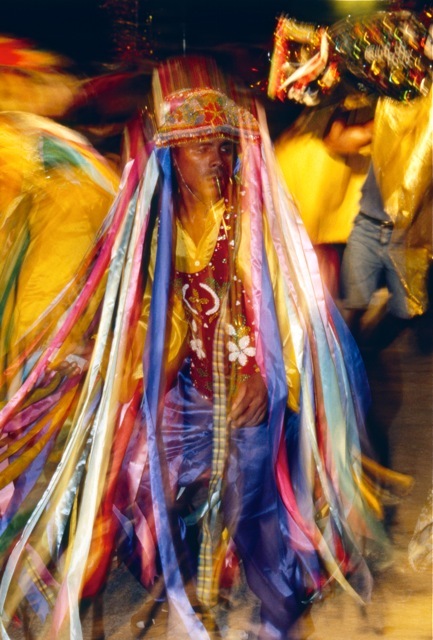 Migration To NYC
Migration Art Expo 2012
United Nations General Assembly Visitors' Lobby
UN Headquarters, Visitors entrance, First Ave. at 46th St., Midtown
November 19 - November 30, 2012
Reception: Monday, November 19, 6 - 9 PM
MIGRATION ART EXPO 2012 is a travelling art show that has already passed in New York, Salvador, Búzios, Belo Horizonte and Rio de Janeiro. Back to New York, city where the project was born, the exhibition will open on Nov. 19th, at the United Nations, from 6:00 to 9:00 pm and runs until Nov. 30th.
In addition to the artists who created the MIGRATION ART EXPO 2012, Alcinda Saphira, Antonio Oliveira, Gustavo Braga, Louis Ventura and Rene Nascimento, 40 artists will participate with their works: Carlos Falchi, Flory Menezes, Luiz Sternick, Liza Papi, Junia Flavia d'Affonseca, Martha Spagnol, Marcos Amaro, Daniel Fontoura, Scylla Santos, Ilda Almeida, Isabel Amaro, Vera Hermano, Iris Alvares, Clelia Apostal, Bruno Schmidth.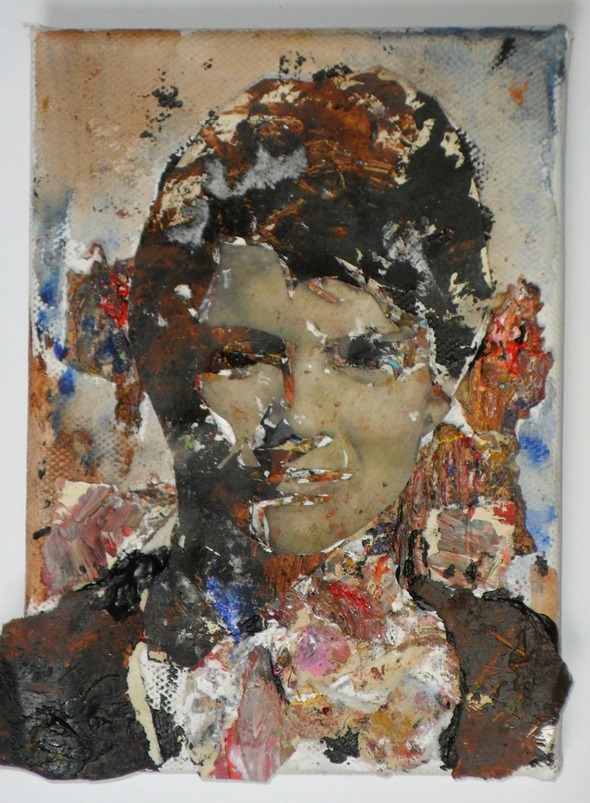 Sharp

- Rachel Tanjav
Artists Flock To NYC
Brooklyn Art Space and the Trestle Gallery want to invite you to this year's Winter Art Sale, on Friday, November 30th, located at Trestle Gallery in Brooklyn. Fifty percept of the sales go to participating artists, and the remaining fifty percent will go towards Trestle Gallery and Brooklyn Art Space programing, which provides subsidized use of spaces for emerging and mid-career artists and curators. This sale showcases 46 artists, with artwork in the form of paintings, drawings, photography, and other 2D mixed media. This is a great opportunity to get involved with the vibrant Brooklyn art community and make connections with fellow artists and art supporters!
>
www.nyartsmagazine.com
That's all folks !!!